Rewarding

Work,
with Enriching People
At Alliant, we consider our employees our family. And like a family, we want to help you grow, succeed, and thrive in an enriching, rewarding environment. That's why we offer benefits, wellness programs and promote a work-life balance that helps you feel your best and achieve your best. As a result, Alliant has been recognized as one of 2021's "Best Places to Work" by the Atlanta Business Chronicle, and Alliant Health Services was ranked 14th among the top large-sized companies — the 10th time in 13 years that we were named a top employer. As a nonprofit organization, we also recognize the importance of giving back. Throughout the year, we encourage our employees to join us in supporting and strengthening our connection with the communities we serve.
If you'd like to join a smart, talented roster of diverse professionals working to make health care better, we'd love for you to join us.
Explore Our Current Opportunities
Become a Clinical

Consultant

Reviewer
At Alliant, we provide a qualified network of health professionals for peer review, selected based on medical expertise in specific fields, prior experience, and professional standing. Each consultant reviews in their area of specialization, and we try to match cases based on practice setting (i.e., rural clinicians review rural cases).
If you'd like to demonstrate your belief in quality performance improvement, and in helping to create a medical staff culture of accountability and excellence, consider becoming a Clinical Peer Reviewer with Alliant today.
For more information, please send an information request and details of your specialty and experience to peerreviewer@allianthealth.org.
Or, download, complete and fax us your Clinical Consultant Application.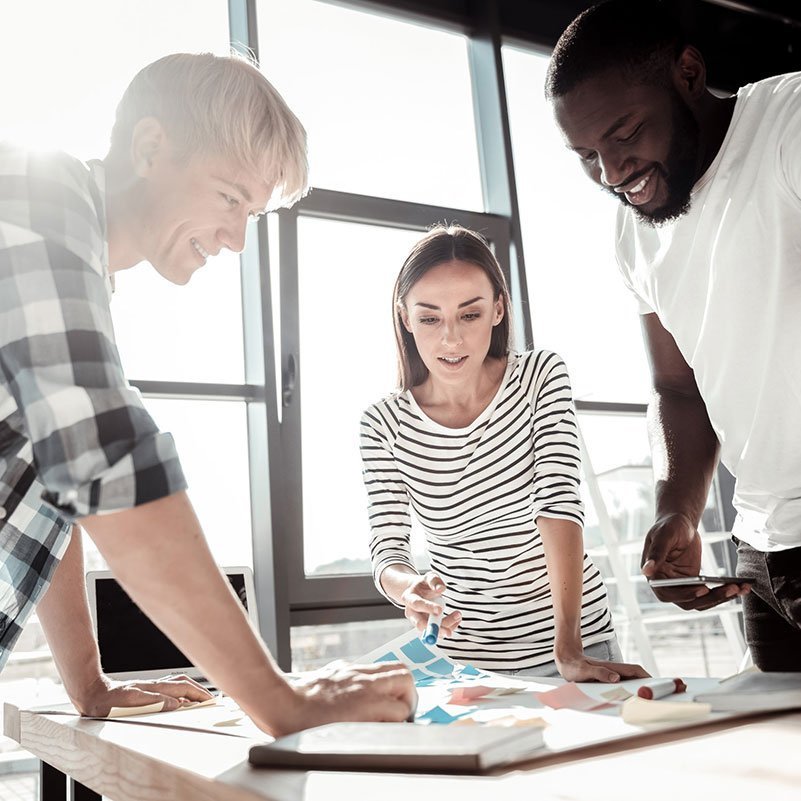 It's been a great journey at AHS and I'm looking forward to many more years of growth and accomplishments, both personally and professionally.
"My teammates go above and beyond as well as demonstrate a great work ethic. The company is very supportive of the staff. It's nice to be respected and trusted."
"I feel cared for and love the company culture to make healthcare better."
"I can work from home. The flexibility is wonderful. My colleagues are caring and interested in each other as people. My manager is extremely accommodating to my needs concerning family and needing to be flexible with my schedule."
"I enjoy my work, being around my colleagues, and I believe I am valued. I matter, and the work I do matters."
Diversity, Equity and Inclusion
Diversity and inclusion are evidenced by our hires. Our management and staff represent all genders, races, and ethnicities.  88% of our staff are females.  We support and celebrate diversity, inclusivity, respect and individuality.  We are committed to being allies and including ALL.   We are better because we include ALL.
Veterans
Alliant is purposeful about recruiting veterans.  Our goal is to hire talent that shares our values of integrity, worth of the individual/employee/customer, responsiveness, communication, teamwork, and commitment to excellence.  We are dedicated to creating an environment where soldiers returning from duty can flourish in pursuing civilian careers.
Equal Opportunity and Affirmative Action Employer
Alliant is an Equal Opportunity Employer and Affirmative Action Employer.  The Company takes affirmative action to implement equal employment opportunities for qualified employees and applicants for employment without regard to race, color, religion, age, sex, (including pregnancy, childbirth, and related medical conditions), sexual orientation, gender identity or national origin, service member status, physical or mental disability, genetic information, citizenship status or any other category protected by law.
Recruitment Fraud
Alliant Health Group is a non-profit, healthcare professional services organization.  Alliant Health Group and its subsidiaries do not use recruiting or placement agencies that charge candidates advanced fees of any kind. We also do not provide advances to cover initial expenses such as computers or other supplies.
Criminal entities around the world are using employee names, company names and logos via email, chat and various job posting websites to dupe victims into paying hiring fees. Criminals may also extend a job offer and send a fake "paycheck" to be deposited, only to quickly ask for a refund on an "overpayment." The initial check will bounce and leave the victim with a loss.
Transparency in Coverage – Machine Readable Files
This link leads to the machine-readable files that are made available in response to the federal Transparency in Coverage Rule and includes negotiated service rates and out-of-network allowed amounts between health plans and healthcare providers. The machine readable files are formatted to allow researchers, regulators, and application developers to more easily access and analyze data.